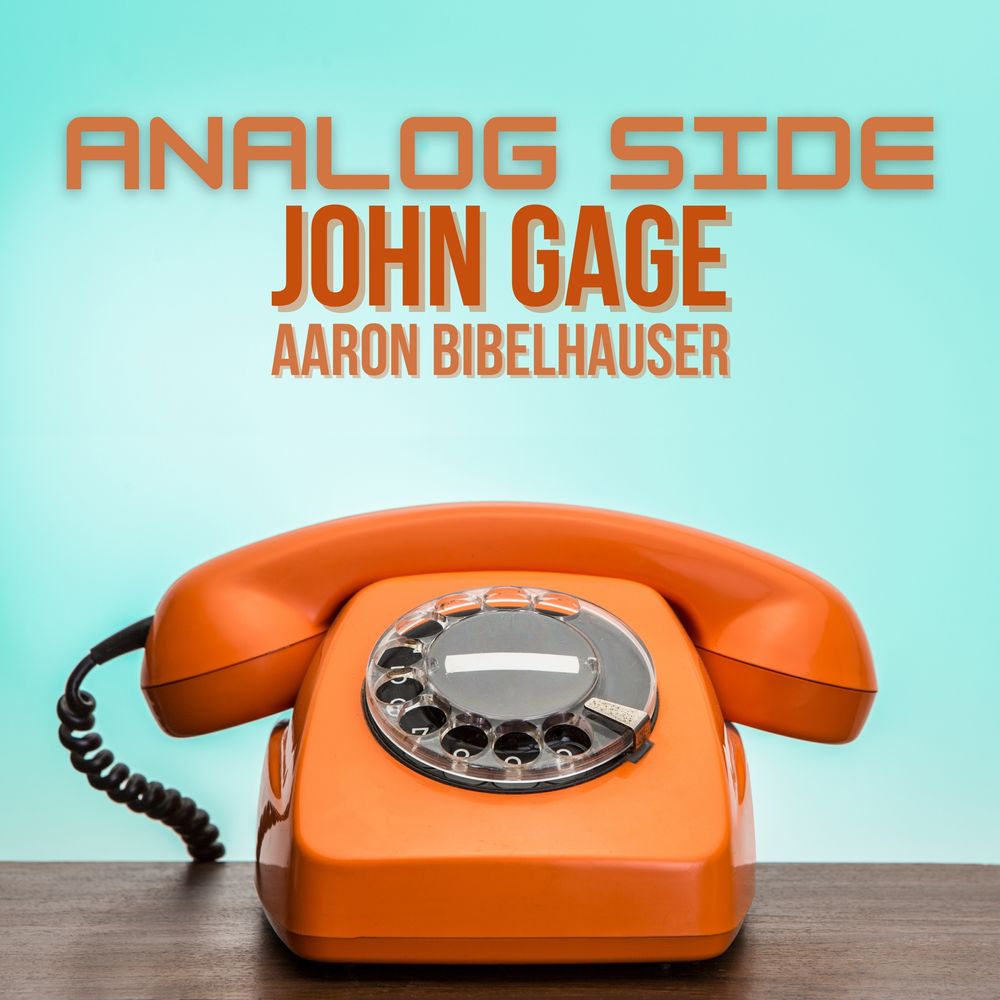 ANALOG SIDE
John Gage and Aaron Bibelhauser
If there's one saving grace that has emerged from the challenges of surviving a global pandemic, it's the fact that humans are incredibly resilient.  We've been able to connect, work together, and maintain our creativity by making use of technology.    Be it the cell phone in our pockets, working and recording remotely from our laptops, or holding zoom meetings and hangouts in lieu of social gatherings, our ability to thrive has been dependent on the use of these devices.  Rather than tout this new single "Analog Side" as an anti-technology anthem, I believe it offers a healthy dose of perspective.   Over the course of his five decade career serving this community, John Gage has consistently been a purveyor of perspective and his message is loud and clear: it's worthwhile to unplug from our devices, on occasion, to soak up a bit of the naturally occurring world that has nurtured our existence.   
Aaron Bibelhauser, Louisville, KY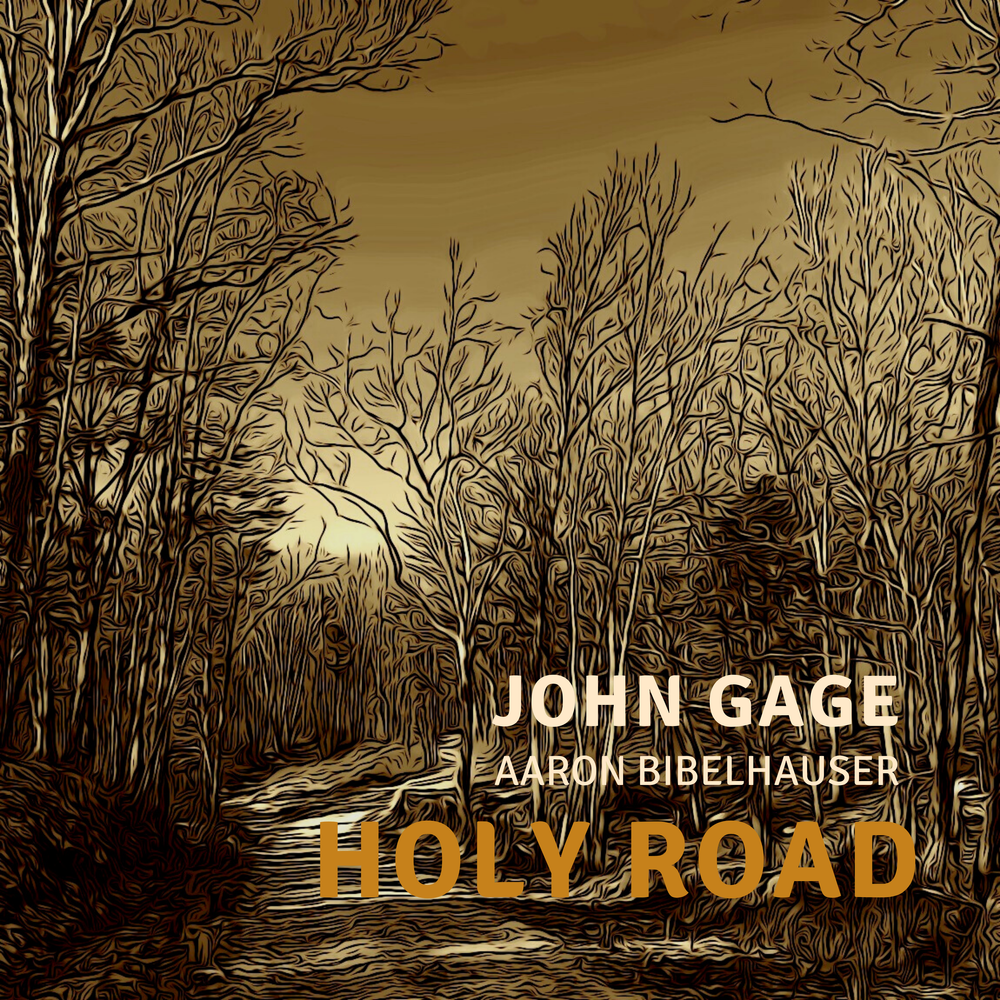 HOLY ROAD
JOHN GAGE AND AARON BIBELHAUSER
"Kentucky songwriter, folksinger, and de facto spiritual counselor to his musical brothers and sisters, John Gage has spent over five decades serving our community here in Louisville, KY.  From hosting longtime radio show, Kentucky Homefront, to presiding over countless marriages, and memorials for those we love, John's service reaches far beyond the age old craft of combining lyric and melody to share his truth.    Co-creating this record with John is truly among the most meaningful experiences of my lifetime.  Much more than merely a collection of songs, this project has become a scrapbook detailing our journey, accentuating the trials and treasures encountered by humanity within the circles of our lives.   The path we travel, as caretakers of our Mother Earth, and of one another, is a sacred one.    It's a "Holy Road", and it's one we travel together."
-Aaron Bibelhauser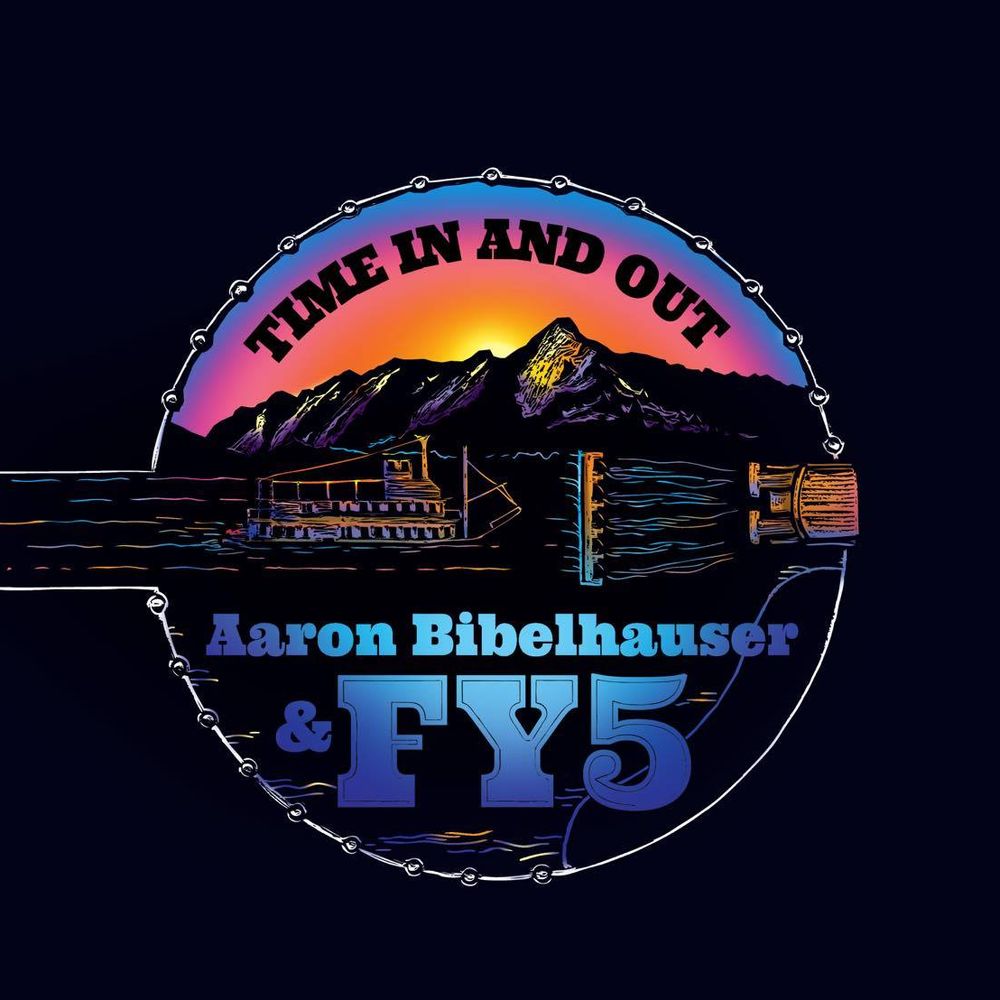 AARON WITH FY5
Time In And Out - New Single available!
Mike Finders and Aaron Bibelhauser saw their co-written song, Time In and Out, selected as one to be featured in last year's IBMA Songwriter Showcase. The song represents the fruits of a partnership launched by IBMA itself in 2017, as the two found themselves in the songwriter track during the conference that year. Since then they have worked together in various ways, constructing a modern day, blue-collar, WOB feel-good story.
Leading into the 2017 event, Mike Finders, songwriter and guitarist with FY5, a Colorado bluegrass and Americana band, was thrilled to be selected for the songwriter showcase with his song, Driftwood. Aaron Bibelhauser, from Louisville, KY and a veteran of the songwriter track at IBMA, had been selected the year before for Blue Collar Dreams, which had gone on to be nominated that year for IBMA Song of the Year as recorded by Balsam Range. It turned out that Aaron would be showcasing again in '17, with Southwind. In correspondence beforehand, both came to learn that at some point during the conference they would co-lead a songwriting circle in-the-round, as part of their roles that year.
Mike and Aaron experienced an immediate easy chemistry working together, aided considerably by a mutual respect and admiration for each others' songs. They agreed to keep in touch, had coffee the next day, and ran into each other at various events, workshops and mixers, including the awards show Thursday night. By pure chance, FY5 showcased right after Bibelhauser's slot with fellow Kentuckians, the Wooks, at one of the late-night showcases. They marveled at the serendipity of their meetings, and as the week wound down, the two made more concrete plans to collaborate.
Back home in the weeks after, reaching out across the plains, Mike and Aaron began to share song ideas by swapping voice memos. Their first song, Time In and Out, started as a half-written song idea in Bibelhauser's archives. Finders finished it. Aaron restyled the Finders version of the song, and Mike liked it even better. Both were relatively amazed that the process could be so easy. The Finders/Bibelhauser friendship has been further nurtured by reciprocal visits touring east to west, with one hosting the other and sharing the stage whenever possible. Not only were Finders and Bibelhauser instant pals and collaborators, the whole Colorado band became friends with Aaron and his wife, Cami. Bibelhauser says that the relationship feels more like extended family, rather than just arbitrary co-hosts chosen randomly for that 2017 IBMA song circle event.
In Spring of 2019, Aaron used the entire FY5 band, including banjoist Aaron Youngberg as engineer at his Swingfingers studio in Fort Collins, CO, for a track on his 2020 release, Lovin and Leavin' – A Bluegrass Tribute To Mickey Clark. Bibelhauser tapped Youngberg to mix the entire project, which gained favorable reviews and substantial radio play. The two have plans in the works to release another collaborative single in the coming months, featuring Bibelhauser along with the full FY5 lineup.
Finders and Bibelhausers' collaborations in songwriting continue, with the pair able to work remotely, sharing scraps of songs through voice memos, phone calls, and emails. They cobbled together a few other songs, but it was, ironically, their very first song, Time In and Out, which was selected for showcasing at the virtual WOB in 2020.
-Excerpt from Bluegrass Today, John Lawless, 2020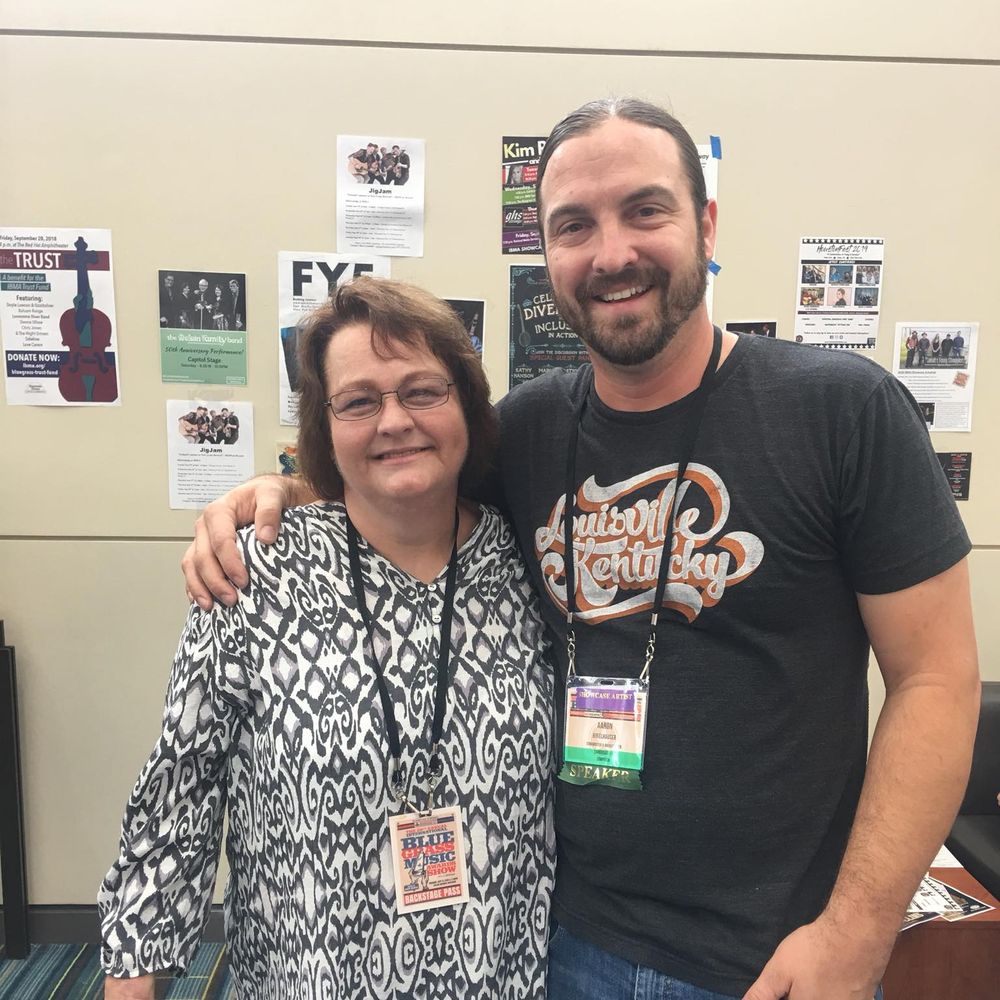 Aaron with dale ann bradley
Co-Write: "Living On The Edge"
The newest single released by Dale Ann Bradley on Pinecastle Records, co-written by Dale Ann and Aaron Bibelhauser, "Living On The Edge." Aaron also sings with Dale Ann on the track, an "empowering anthem" for anyone who has ever felt knocked down by bullies in life and business who think they are better than everyone else. 
Dale Ann's new album "Things She Couldn't Get Over" is now available everywhere music is sold and streamed.